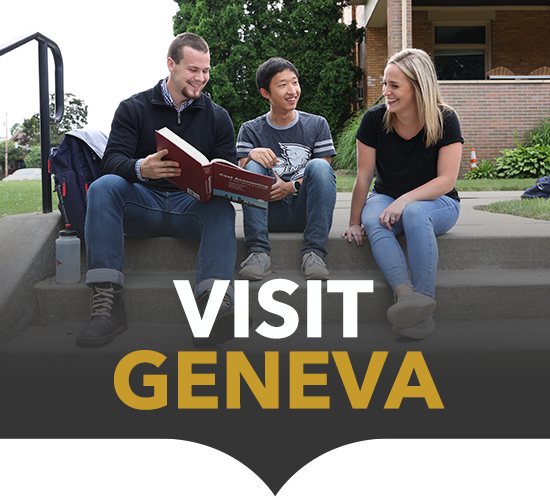 Visiting campus on one of our Fridays at Geneva
is a great opportunity for you to get both an overview of Geneva and have personal connection with important individuals on campus while you're here. Basically, it's an open house and a personal visit wrapped up in one!  
Fridays @ Geneva runs from 9:30 a.m. - 12:30 p.m. May through August. September through April, Fridays @ Geneva runs two sessions with the first starting at 9:30 a.m. and the second running from 11:30 - 3:00 p.m.
While you are on campus, you will receive helpful information about the college, tour the campus, interact with students and faculty, meet your admissions counselor and enjoy lunch in Alexander Dining Hall on us!
Pick your day and register for you visit. We can't wait to see you on campus!